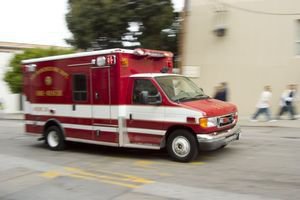 A catastrophic injury lawyer at the law firm of Mauk, Miller, Hawkins PLLC in Boise, ID, can offer legal representation for victims of accidents that have occurred due to the intentional or negligent actions of a third party. A catastrophic injury often requires costly ongoing care, and these injuries can compromise the victim's ability to earn income. An attorney with our firm can prove fault on the part of the negligent party in order to help you collect a settlement or jury award that covers your losses and helps you experience the best quality of life possible. To schedule a case review, call us or contact us online.
WHAT CAUSES CATASTROPHIC INJURY?
Catastrophic injury cases involve a severely injured plaintiff who is seeking damages for long-term—sometimes permanent—disability or disfigurement caused by the defendant. The most common causes of catastrophic injury include:
Dangerous or defective products

Construction or industrial accidents

Sports accidents

Medical malpractice

Intentional acts of violence
TYPES OF CATASTROPHIC INJURIES
Examples of catastrophic injuries include, but are not limited to:
Spinal cord injuries that cause paralysis, paraplegia, or quadriplegia

Damage to the central nervous system and other organ systems

Traumatic brain injury (TBI)

Loss of limbs

Major external or internal trauma

Severe burns

Eye injury

Electrocution

Chemical burns
CATASTROPHIC INJURY COMPENSATION
The extent of compensation you or your loved one can receive is determined by the nature of the injury and whether the victim will be able to resume normal activities, to include paid employment. In many cases, catastrophic injury can have permanent effects on the victim's physical and mental health. These injuries could require multiple surgeries and a lifetime of medical attention and treatments including live-in, 24-hour care. Victims may also require costly alterations to their homes and vehicles, including wheelchair ramps and other amenities.
There are two types of damages at stake in personal injury cases. Compensatory damages are intended to cover medical expenses, property damages, and other losses. Punitive damages are intended to punish the defendant. Demonstrating the full extent of your losses and the degree of negligence on the part of the defendant requires the help of an attorney who frequently handles personal injury cases.
THE BENEFITS OF HIRING A LAWYER
It can be very difficult to prove that another party is responsible for your losses. Meanwhile, the negligent party will likely hire an attorney to help prove that their client was in no way responsible for the accident. The attorneys at Mauk, Miller, Hawkins PLLC can thoroughly investigate the cause of your injury and create a compelling case that leads to an ample jury award or settlement. In addition to seeking fair and full damages for your catastrophic injury, we will work with your healthcare professionals to obtain a comprehensive understanding of your injuries and the medical attention they could require in the future.
SCHEDULE A CONSULTATION
The attorneys at Mauk, Miller, Hawkins PLLC—William L. Mauk, Joseph C. Miller, and Boyd J. Hawkins—can handle the legal complexities surrounding your case while you concentrate on healing. With a combined 70 years of legal experience, they understand how to help their clients receive fair compensation for their injuries. Call our office or contact us online to schedule your case review.
RELATED TO THIS